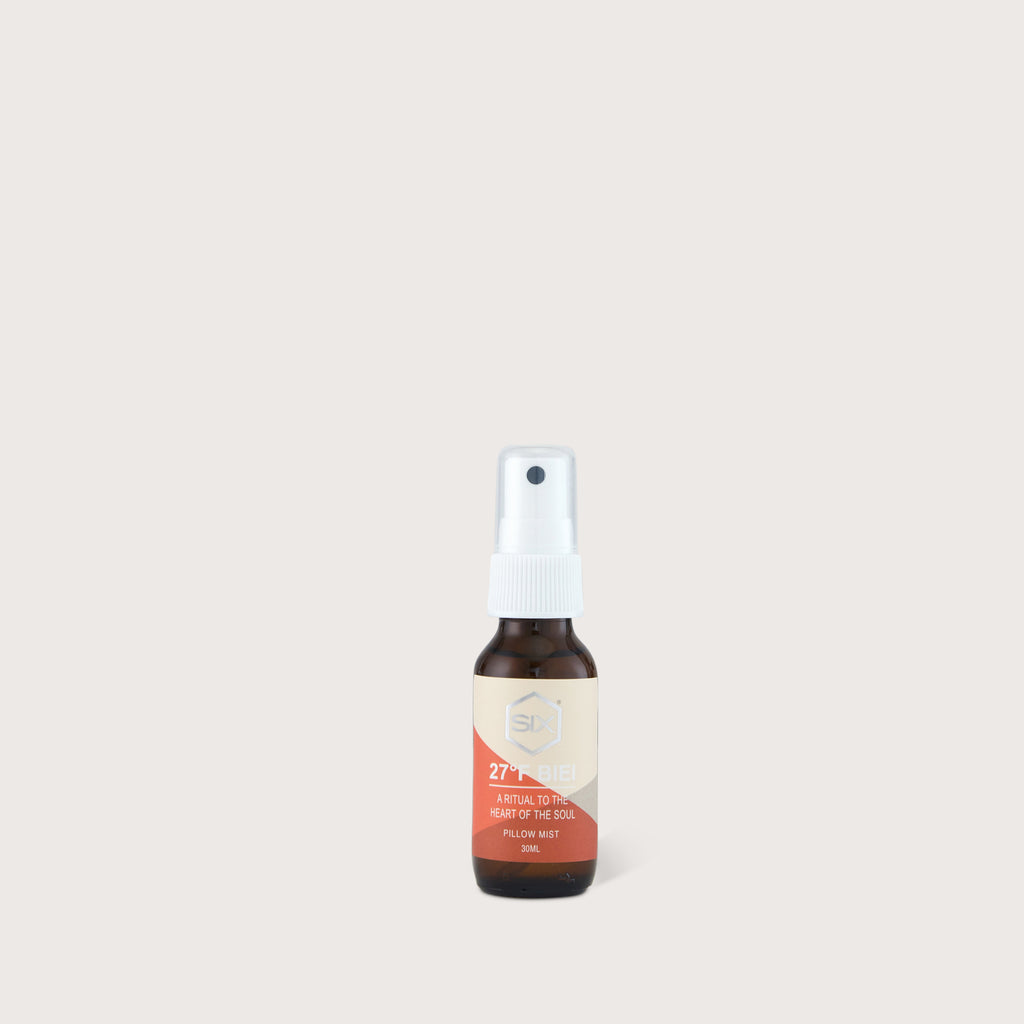 27°F Biei Pillow Mist (30ml)
Experience a captivating olfactory journey that embodies the beauty of a blossoming garden. Our fragrance is inspired by this vibrant natural haven, seamlessly blending invigorating top notes of coriander, orange blossom, mandarin orange, bergamot, cardamom, and lemon. These initial scents conjure images of sunlit citrus orchards entwined with blossoms, carried by a warm breeze.

27°F Biei invites you to immerse yourself in the boundless artistry of nature's captivating narrative.