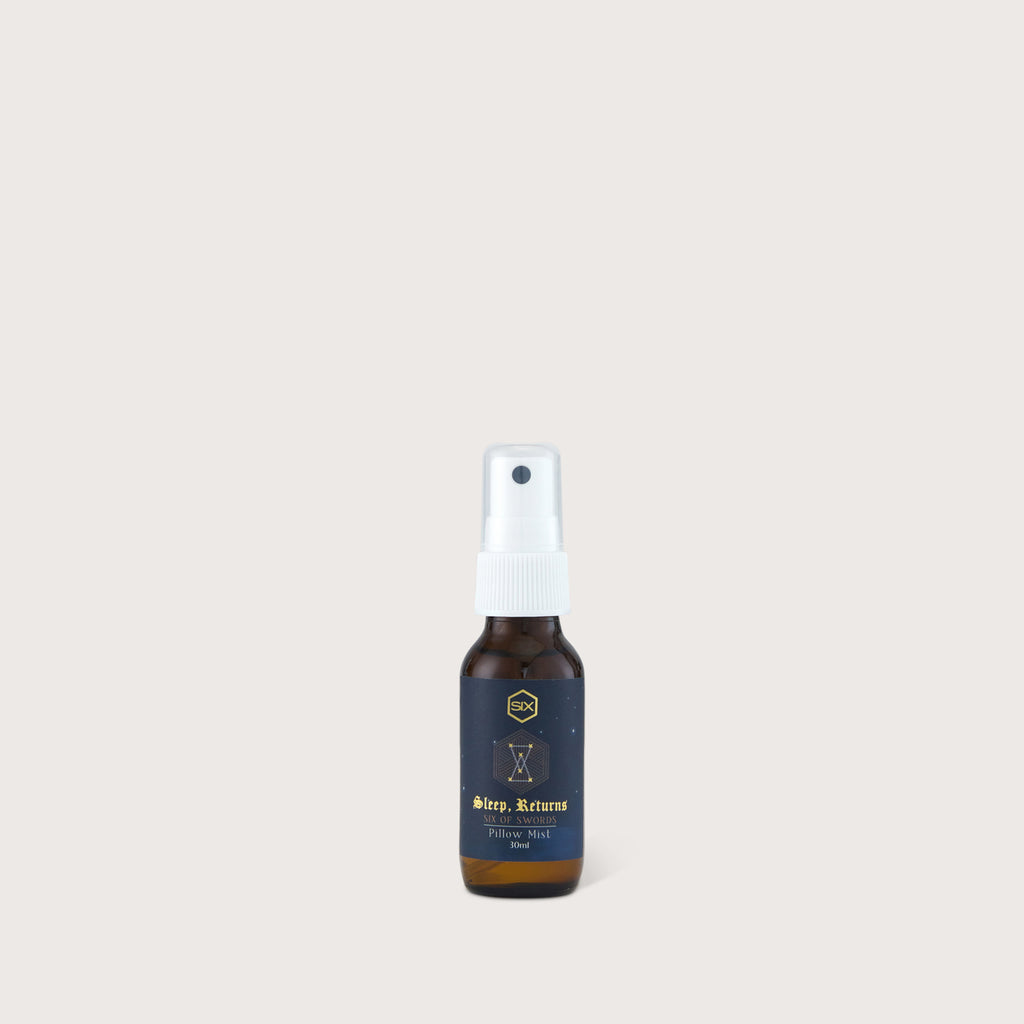 Sleep Returns Pillow Mist
A woody, aromatic scent, lifted, with top notes reminiscent of lemon and lemongrass, and pine needles clean and reviving. The middle notes have a calming edge – cedar leaf, cedar wood and hinoki. The base notes are accented with a warm, woodsy trail of patchouli and sandalwood that's familiar but sacred.
Notes:Lemon, Lemongrass, Pine Needle, Cedar leaf, Cedarwood, Hinoki, Sleep Accord (Patchouli, Sandalwood, Benzoin)
Spritz lightly on linens before bedtime to enjoy a restful sleep.